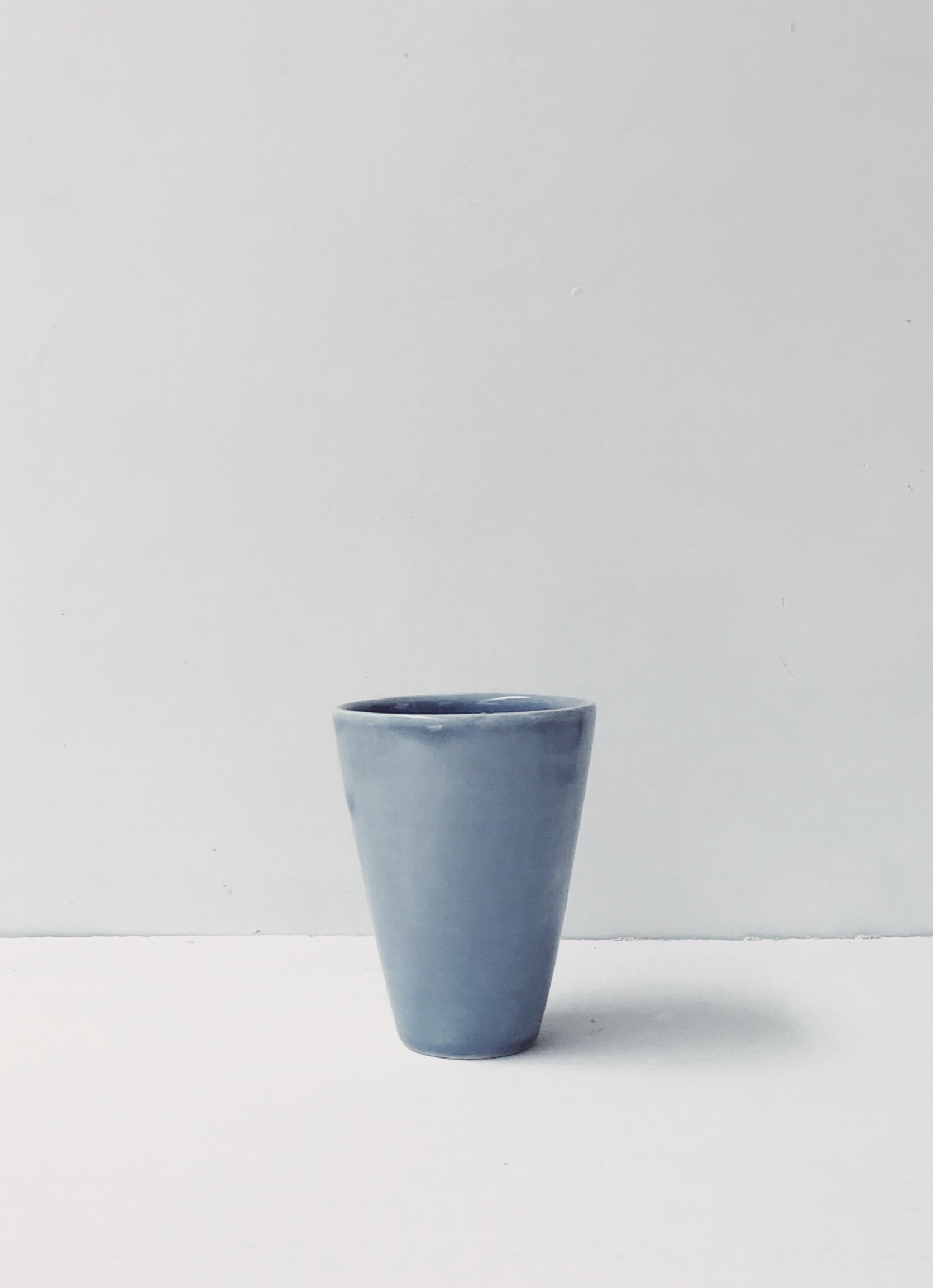 Dusk Beaker
Handmade Stoneware beaker with a soft pale Blue Glaze.
Hand thrown stoneware cup with a glossy blue/grey glaze. Perfect beaker for serving cool drinks in summer and hot green tea.
approximately 11.5 x 8.5cm
Holds 300mls approx
handmade item - the finish and size of each piece will vary slightly.
Ready to ship
Also available as a made to order set - please send us an email if you would like to know more
sold out